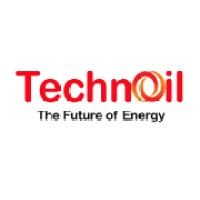 Techno Oil Limited Recruitment 2022: Apply for Techno Oil Recruitment 2022, Careers & Job Vacancies (6 Positions). Techno Oil Limited is seeking the services of both graduates and experienced job seekers to fill the vacant positions in their company.
Techno Oil Limited, the Future of Energy in Nigeria is an integrated, wholly indigenous company, which today holds a diverse portfolio of prime investment in oil and gas, energy, infrastructure and manufacturing.
ATTENTION!!! Subscribe to our FREE EVERYDAY JOB ALERTS and be the first to know about high paying job vacancies so you can apply IMMEDIATELY
Latest Techno Oil Recruitment 2022 May Positions:
1.) LPG Business Head
Location: Nigeria
Requirements
Bachelor's Degree in a Social Science, Management, Accounting, Finance or Engineering or related discipline is required
Master's degree in business or related field is an added advantage
Minimum of ten (10) years' relevant downstream experience in the oil and gas industry
Minimum of three (3) years' experience in a similar role
Application Closing Date
Not Specified.
2.) Strategy / Business Development Officer
Location: Nigeria
Requirements
Degree in Business, Accounting, Engineering, or any relevant field. A Master's degree and/or professional qualification is an added advantage.
7 – 10 years of proven working experience in a Sales associate or Manager Role in the Oil and Gas, FMCG.
Proven track record of generating new business and achieving revenue growth.
The candidate must have existing leads/prospects as experienced sales personnel.
Excellent oral and written communication skills
Outstanding presentation skills.
Demonstrated commitment to stay abreast of industry trends across multiple business sectors.
Ability to work in a fast-paced, competitive sales culture.
A natural leader and motivator of sales, marketing, and business development teams.
Strong negotiation and relationship management skills.
Proficient in Word, Excel, Outlook, CRM, and PowerPoint. Techno Oil Limited Recruitment
Remuneration
NGN400,000 – N500,000 (Gross), depending on your years of experience.
Application Closing Date
Not Specified.
>>>>>>>>>>>>>>>>>>>>>>>>>>>See Related Jobs<<<<<<<<<<<<<<<<<<<<<
3.) OND Engineer
Location: Nigeria
Qualifications
OND in Engineering
Age: 30 years to 40 years.
Application Closing Date
Not Specified.
4.) Head – Financial Accounting and Operations
Location: Nigeria
Qualifications
Membership of a reputable accounting body
Post graduate qualification in financial management or equivalent
A First Degree or HND in Accounting, Finance, Economics or a Business related discipline from a reputable university or polytechnic
Minimum of ten (10) years cognate experience in the downstream energy sector or fast moving consumer goods.
Experience:
Excellent appreciation of financial risks and mitigating controls
Strong knowledge of finance and accounting standard practices and processes
Strong appreciation of treasury operating management and corporate finance
Appreciation of the local financial and economic market
Good appreciation of the Nigeria and International capital and money markets dynamics
Good knowledge of risk management and generally accepted accounting principles(GAAP) as well as International Financial Reporting Standards
Cross sectoral accounting knowledge and  understanding
Substantial experience of Financial Management
Extensive experience in preparing and managing significant budgets with diverse streams of income and expenditure.
Skills:
Advanced Computer Software skills, including Excel and Financial reporting software
Planning and creative problem solving skills
Ability to collaborate with upper management to organize ,plan and achieve company financial goals
Cash Flow Management
Strategic Thinking
Excellent verbal and written communication skills
Business acumen and ability to recognize and take advantage of opportunities
Ability to work efficiently under pressure
Data Management and Financial Modeling
Application Closing Date
Not Specified.
5.) Sales Officer
Location: Nigeria
Qualifications
HND / B.Sc. (Specially in SALES)
Experience:
Must have 3 to 5 years' experience in Sales
Salary range per month
N150,000 – N200,000.
Application Closing Date
Not Specified.
6.) Auditor
Location: Nigeria
Requirements
Qualification: HND / B.Sc in Accounting (Specially in Audit)
Experience: Must have 03 to 05 years' experience in Audit functions
AGE: 30 years and Below
Competencies Required for this Position:
Good job knowledge
Good accounting & Financial Management
Accountable for Team spirit
Time management with proper commitment to work
Interpersonal Skills
Good Communication Skills
Endearing Behavior
Ability of management with Superiors, Subordinates, peers and Auditees
Ability to work under stress
Salary
N100,000 – N150,000 Monthly.
Application Closing Date
Not Specified.
How to Apply
Interested and qualified candidates should:
Click here to apply online
PLEASE NOTE:
The job might not be available anymore when you visit the APPLY NOW page but we promise to always give you latest update on this offer.
The jobs above are subject to change.
You have to visit regularly for the latest update.
Disclaimer: Naijanewslite.com Do not have any influence on the recruitment process. We assist you with every information you need in regards to the application process.
Feel free to ask your question in the comment box below