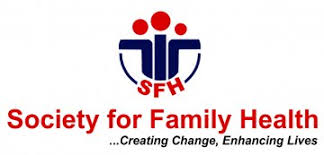 Talentpool Recruitment 2022: TalentPool is Nigeria's emerging human capital solutions company providing a wide range of human capital and business support solutions to businesses. We work with our clients to provide bespoke solutions and hiring that addresses core human capital challenges through talent search, training, background checks, payroll management and outsourcing.
ATTENTION!!! Subscribe to our FREE EVERYDAY JOB ALERTS and be the first to know about high paying job vacancies so you can apply IMMEDIATELY
1.) Collection Manager
Location: Lagos
Requirements
Bachelor's Degree in Finance, Accounting or a related field.
3 – 5 years of experience as a collections manager.
Advanced knowledge of MS Excel.
The ability to work accurately and independently.
Good verbal and written communication skills.
Excellent analytical skills and an eye for detail.
Outstanding leadership and managerial skills.
Strong time and people management skills.
Ability to work to strict deadlines.
Deadline: 12th May, 2022.
SEE ALSO THESE TRENDING JOBS:
2.) Team Lead, Loan Recovery and Supervisor, Loan Recovery
Location: Lagos
General Requirements
Candidates should possess a Bachelor's Degree / HND / OND qualification.
2 – 3 years of work experience in the loan company.
Sound knowledge of collection practices, regulations and procedures, and telephone mannerisms.
Solid understanding of repayment schedules and bad debt management
Proficient in preventing losses, controlling delinquent balances, and collecting delinquent accounts
In negotiation and Debt Settlement with the client, collections agents should develop and enact payment plans that eliminate the debt and are manageable for the customer.
Ability to work with others in a close manner, Good computer skills, Good multi-tasking skills.
To maintain and grow sales and gross margin for the product range in line with company budgets and strategic plans.
Must reside in Lagos.
Compile reports.
Performance bonus based on KPI.
Deadline: 27th April, 2022.
3.) Billing Support Engineer
Location: Lagos
Requirements
Candidates should possess a Bachelor's Degree
4 – 6 Years of experience in Telecom Billing and Strong in handling backend systems.
Functional Area: IT Software – Application Programming, Operations & Maintenance.
Role Category: Operations, Automation, Telecom Billing Domain
Key Skills: Payment Gateway integration / Middleware / Unix / Shell Scripting / SQL / My SQL/ORACLE / PHP Larvel / Soap & Rest API.
Deadline: 26th April, 2022.
How to Apply for Talentpool Recruitment 2022 Programme
Interested and qualified candidates should click on the link below each position
sfh recruitment, graduate trainee jobs in nigeria 2022, massive recruitment at society for family health, www.sfhnigeria.org vacancy, graduate recruitment, sfh internship, society for family health uyo, graduate training jobs
PLEASE NOTE:
The job might not be available anymore when you visit the APPLY NOW page but we promise to always give you latest update on this offer.
The jobs above are subject to change.
You have to visit regularly for the latest update.
Disclaimer: Naijanewslite.com Do not have any influence on the recruitment process. We assist you with every information you need in regards to the application process.
2022 Talent Pool Recruitment Programme, Apply for 2022 TALENT POOL RECRUITMENT PROGRAMME, Talentpool Nigeria Recruitment 2022 Online Application Portal, Society for Family Health 2022 Talent Pool Recruitment, Talentpool Recruitment 2022, Talentpool Recruitment 2022, Talentpool Recruitment 2022