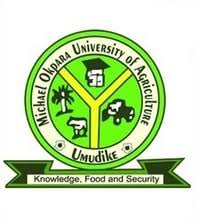 This is to inform all fresh and returning students of Michael Okpara University of Agricultural Umudike that the management of the institution has announced the resumption date, MOUAU Resumption Date 2022/2023 for fresh and returning students via the recently published academic calendar for the academic session as this is coming post ASUU strike.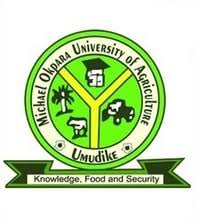 According to the management, returning students alongside fresh students for the continuation of academic activities. Ideally, freshers resume first before returning students are to resume exactly two weeks after the resumption of fresh students. This is the norm practiced in most schools. This would give fresh students the needed time to bond register with ease knowing-fully that they (fresh students) are still new to the system.
Recommended:
List of Courses Offered in FSSI and Entry Admission Requirements
The academic activities for the 2022/2023 academic session has been designed to run for a period of 4 months approximately. All academic and non-academic activities have been scheduled to take place within the 4 months period.
MOUAU RESUMPTION DATE FOR FRESH AND RETURNING STUDENTS 2022/2023
Upon calling off the 8months strike action embarked on by the ASUU (Academic Staff Union of Universities), the management of MOUAU has announced the date for resumption for fresh and returning students for continuation of the academic activities. Students are advised to be law abiding and continue with their studies at their various places of abodes as school will resume as follows;
Recommended:
TASU Resumption Date For Fresh & Returning Students 22022/2023 Session
MOUAU resumption date for fresh and returning students for continuation of academic activities is 17th October, 2022 as lecture will resume immediately.
IMPORTANT NOTE
Payment of school fees and all compulsory registrations for fresh and returning students would kick off immediately upon resumption.
If there are adjustments in to MOUAU resumption date for 2022/2023 academic session, the management will duly inform us and I shall make changes where necessary.
Hope this is well understood? If you have any questions as regards MOUAU resumption date for 2022/2023 academic session, please reach us via the comment section below and I will respond accordingly.
Recommended Links